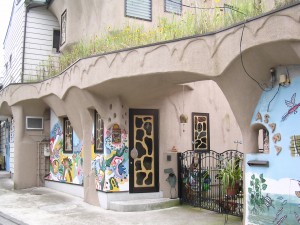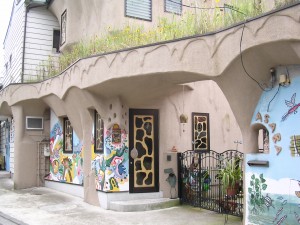 I have found a new place to stay. Ginger Krebs, my friend from Chicago who is also here dancing and checking out Japanese culture is rooming with me.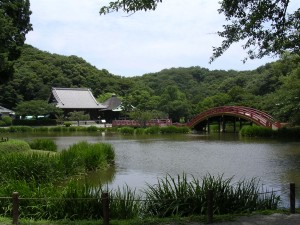 We are staying in the home of Kazuko Asaba, a lovely, new-age, world-travelled artist. I feel right at home; it's just like Asheville and only a 10-minute walk to the beach. Kazuko's home is in an area called Kanazawa-bunko. It is named for the oldest library in Japan which is here. There is also a very picturesque 750 year-old temple (seen here) practically in our back yard. It is much cheaper, bigger, and "cooler" than our hostel in Yokohama.
Last night Yoshito took us to a jazz concert plus we had back-stage passes and met the musicians. It was really good music and a lot of fun.  The Japanese are very well-behaved at concerts unlike most of us Americans. Afterwards we ate at an Italian restaurant with a Japanese flair–pasta with seaweed. . . ?