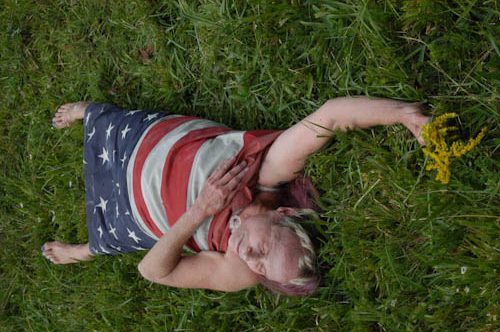 In this course, I would like to further develop the material from the original course taught in February, which barely scratched the surface. Several of the participants expressed interest in continuing to explore "A TECHNIQUE FOR BUTOH DANCE." If you are interested, show up on June 13; if you have questions please contact me. All levels are welcome.
What:  A TECHNIQUE FOR BUTOH DANCE 6 – Week Session
Who:  Taught by Julie Becton Gillum, jbgbutoh@gmail.com, 828 683 1377
When:  Monday Evenings, 6:30 – 8:30 PM,  June 13, 20, 27, July 11, 18, 25
Where: French Broad Studios
475 Fletcher Martin Road,
Alexander, NC 28701
Cost: $100 for entire series OR $20 per session.
Based on exercises and improvisations from Butoh training, Noguchi Gymnastics, and Modern Dance, this course aims to introduce a method for training and preparing the body to dance butoh. Classes will introduce, explore, and develop physical skills and anatomical theories of the body. Graham's contract/ release theories, Humphrey /Limon's concepts of fall /recover /rebound /suspend, Cunningham's isolation and articulation practices, as well as Noguchi's work with body as a water bag will provide material to assist in developing alignment, control of the center, and balance which are necessary for any dance or theatre performance. We will explore how to shape space through the timing and effort of our own creative energy, applyiing it in  collaboration with gravity, and other physical forces. From the tiniest twitch to fully realized body forms and actions, the purpose of this work is to find the unique expression of your personal interior and exterior corporeal functions.