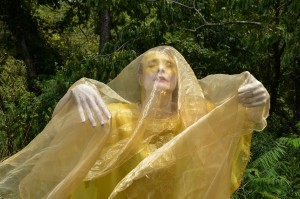 BUTOH PRACTICE TIME CHANGED TO MONDAY EVENING!
For those of you who can't make Sunday Butoh Practice, how about something completely different!
WHAT: 6-Week Introductory Course in Butoh ~ ALL LEVELS ARE WELCOME!
INSTIGATOR: Julie B Gillum of Legacy Butoh, jbgbutoh@gmail.com, 828 683 1377
DATES: Mondays – October 5, 12, 19, 26, November 2, & 9
TIME: 6:30 – 8:30 PM
PLACE: French Broad Studios, 475 Fletcher Martin Road, Alexander, NC 28701, http://frenchbroadstudios.com/
COST: $15 per week or $60 for the full 6-Week course
The course will introduce some basic butoh concepts and exercises, along with their roots within the legacy of butoh, as I have learned from my mentors. Ideas include:
* Presence. Practicing one's own existence in space and time; carrying one´s own body weight.
* Connecting the Inside with the outside while developing a sense of the subtlety and delicacy of space and time between.
* The desublimated body [We stand in between life and death.Decay is the dance of living organisms.  What is the beauty of fading out in dance?] vs the unleashed body [Movement without thinking in search of the body's unconscious impulses.]
* Sensing. To use all ways of knowing to sense the essence of things. The power of focus in dance. The whole body has eyes.
* The empty body does not move intentionally. It is moved by something unseen.