What: Asheville Butoh Festival presents an evening of butoh inspired films by video artists: Lucas Baumann, Peter Brezny, Rainer Doost, and Megan Ransmeier.
When: June 13, 2012 @ 6:00 PM
Where: Black Mountain College Museum, 56 Broadway, Asheville
Cost: $5
Here is the line-up.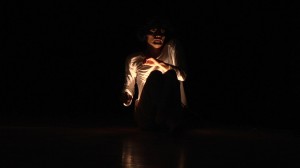 "LAKE EDEN" (2012)
-Directed by Megan Ransmeier and Lucas Baumann
-Photography and Editing by Lucas Baumann
-Performance by Julia Taylor, Mariana Templin, Amelia Burns, and Megan Ransmeier.
Shot in and around Lake Eden, site of the former Black Mountain College, this film presents emotionally evocative images of contemplative movement, influenced by the local landscape and individual narratives. Characters emerge and recede within an abstract world of relation, while housed in sculptural costume and situation.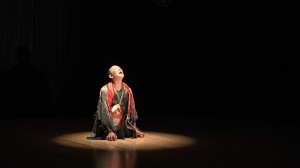 2011 BOULDER BUTOH FESTIVAL
Excerpts from the performances of Diego Pinon, Yukio Suzuki, and Yukio Waruri
-Filmed and edited by Peter Brezny
"OBLIVION, THE ORIGINS, IMPACTS AND FUTURE OF BUTOH"
Pre-release excerpts from the documentary film
a collaboration between Peter Brezny and Julie Becton Gillum
(currently in production)
"GHOSTS OF THE SOUTH" An Affrilachian Butoh Homage
Filmed and edited by Rainer Doost, Zamani Productions
Directed by Julie Becton Gillum in collaboration with Valeria Watson-Doost
The 18 minute film honors and calls forth the Ghosts of the Asheville River Arts District, a part of town in which blacks thrived and from which they were displaced.Fo otage is derived from a live performance at the fall 2011 opening of Valeria Watson-Doost's art exhibit entitled "NiceNasty." The exhibit and performance addressed the continuing inhumanity we visit on each other through war, torture and racism.
The choreographers and lead performers Valeria Watson-Doost (a black woman) and Julie Becton Gillium (a white women) both have deep historic roots in Western North Carolina. In this profoundly personal performance the two dancers take us from deep racial dissonance to possible redemption.
It is the same ray of hope that makes Valeria Watson-Doost's art not only bearable, but beautiful.
"THROW BODY"
5 minutes – 2012
-Photography by Megan Ransmeier
-Performance and Editing by Lucas Baumann
A short picture of human grace, curiosity and persistence in the forest.